This event has already occurred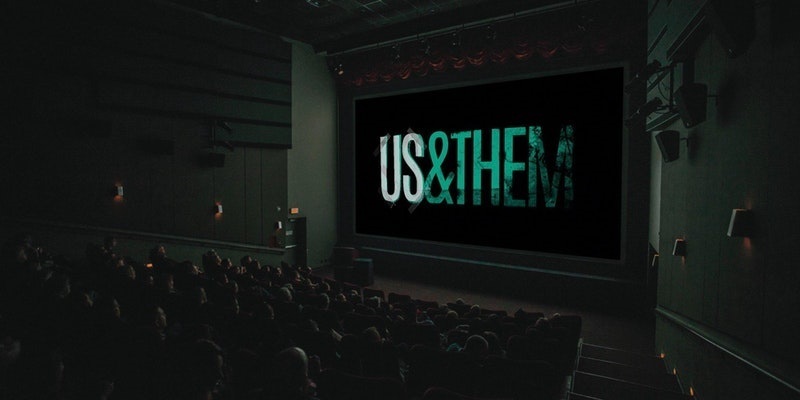 Save to your Calendar
The documentary film US AND THEM is screening in many communities across the country for WORLD HOMELSS DAY on October 10, 2019, and in New Westminster it will close Homelessness Action Week on October 18th. Homelessness Action Week is an annual week-long campaign held in over 20 communities in British Columbia, Canada. The purpose of this week is to draw attention to homeless people's needs locally and provide opportunities for the community to get involved in responding to homelessness.
On Friday, October 18, New Westminster is joining US AND THEM's Homelessness Action Week efforts to raise awareness about housing and caring for people who are living outside on our streets. At a time when we are in the midst of both a housing and opioid crisis, looking at homelessness and addiction through a compassionate lens has never been more relevant.
US AND THEM was written and directed by Krista Loughton and award-winning filmmaker Jennifer Abbott, the co-director and editor of the widely acclaimed film THE CORPORATION, one of Canada's most successful documentaries.
Past US AND THEM events include an exclusive screening on Parliament Hill for all of Canada's MPs hosted by the Honourable Jean-Yves Duclos, Minister of Families, Children and Social Development. The film also screened at the Canadian Housing and Renewal Association's Annual Congress, the Housing First Partners Conference in Los Angeles, and the United Way Worldwide Community Impact and Leadership Conference in 2019.
Doors Open 6:00 pm Free refreshments from 6:00 to 7:00 pm (Catering by Greens and Beans) Screening from 7:00 to 8:20 Guided discussion: 8:20 to 8:50
Tickets: FREE Tickets are available through Eventbrite; donations graciously accepted at the door.
SYNOPSIS: Filmed over a decade, US AND THEM is a deeply visceral film about transformation through human connection. It all begins when filmmaker Krista Loughton is questioned by addiction expert Dr. Gabor Maté about her need to relieve pain in the world. This takes her back in time when she befriended four chronically homeless people in an effort to help them heal their lives. Under the mentorship of Hereditary Chief Phil Lane Jr., Krista decides to teach her friends how to balance on the First Nations Medicine Wheel. In the beginning, there is connection and hope, but unfortunately, none are able to conquer their addictions or significantly change their lives. And then tragically, one dies. Out of her league, Krista seeks out the counsel of Dr. Maté, who forces her to confront her own motivations. Krista confesses her own emotional struggles with her remaining street friends. They display an extraordinary empathy and wisdom no one could have anticipated